Welcome to the BRYC NEWS 2020
30/09/2020 IOM Vic Buck Trophy Day (1)
What a difference a few days make, from the strong wind's from the north and rain on Sunday to a pleasant autumn's day with light winds from the south. The marks that had been left out since Sunday gave us a near perfect course except for a running start which made for some exciting moments at the first mark. In the end we managed to sail 9 races in total with Vinnie winning 5 with 4 other skippers also notching a first place. It can be noted that Vinnie had left his Britpop at home and sailed a Robot that he tells me is available for sale if any one is interested. At the end of racing Vinnie finished first, Mel second and John H third with 7 skippers in total enjoying the morning in the fresh air. Thanks go to John for bouy recovery and the rest of the crew for helping tidy up at the end of racing..............................................CLICK HERE FOR RESULTS
This coming Sunday and Wednesday see IOM racing on both days.
***********************************************************************************
27/09/2020 IOM Jubilee Plate Day(3) (Day 2 was cancelled)
Four brave skipper's arrived lakeside to be greeted by strong winds and rain. On rigging Nigel discovered that his boat had lost its bind so his day was over even before it had started. Unable to sail he agreed to be RO for the day. Vinnie ventured out to set the course which gave us a triangle/sausage course. With the wind coming in from the North it was decided to keep the course short to enable the skippers to see the bouys in the chop and the rain. Vinnie and Raymond decided that no 3 rig was the right rig for the conditions, unfortunately John had little choice as he did not have a no 3 rig with him and had to sail with the No 2. Coffee was taking after 3 races and being Raymond's birthday he treated us to cakes as well "Happy Birthday Raymond ".After race five in which Vinnie had battery problems and had to call it a day it was decided to call a halt to the proceedings before the winds took there toll. When the scores where added up John finished first with Vinnie runner up. ..............................................................CLICK HERE FOR RESULTS
This Wednesday sees round one of the Vick Buck Trophy all welcome.
23/09/2020 R6M Day (4) Little Audrey Trophy
This mornings racing for Day (4) of the Little Audrey Trophy. Firstly I would like to welcome Derek who has joined the club having just purchased Gareths R6M. Neil set the course which after just 2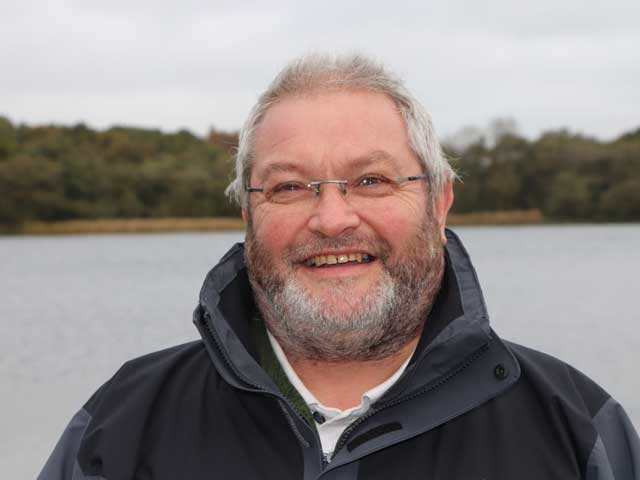 races and a massive wind shift left Vinnie resetting the course during the coffee break. Unfortunately the wind did not seem to want to play ball, shifting all over the place with some big holes thrown in for got measure. In the end 7 races completed and our commodore shown no ring rustyness after a long lay off coming out on top with John second. Thanks go to Neil & Vinnie for course laying, Neil for collecting said bouys at the end of sailing and last but not least Raymond for doing the results....................CLICK HERE FOR RESULTS............................. (Day (3) was cancelled)
This Sunday sees the IOM's back on the water for round 3 Jubilee Plàte, no restrictions on numbers so the more the merrily.
*************************************************************************************
20/9/2020 IOM free Sunday
Six boats took to the water (max. allowed ). Wind was from the north mostly, near the top end no 1 suit except in the big holes when the wind decided to swing north east at times. Vinnie set the course this morning which compris education a triangle plus a sausage with a downwind finish. Nine races sailed in total with Vinnie taking first place when the scores where added up with Raymond in second (editors note,last time I am going to get a tuning guide for a fellow skipper, only joking ), Thanks go to Vinnie for setting the course , Mike for collecting the marks and also for retrieving my boat which had some into fail safe during the last race........................................CLICK HERE FOR RESULTS
This Wednesday sees the R6M take to the water for round 4 of Little Audrey Trophy followed on Sunday by the IOM's round 3 of The Jubilee plate. Numbers unrestricted for both days.
**************************************************************************************
Hi Skippers,
I have just seen the latest MYA advice published last evening stating that Radio Controlled Sailing is now recognised as an organised sport by both the powers to be and the RYA. Having read through the 19 pages issued by the MYA as regards sailing and Covid-19 ( much of it went above my head obviously written by a legal team) I have drawn the conclusion that as long as we take sensible precautions and adhere to the government guideline on social distancing, we can recommence our series racing once again.
So, with that in mind we will revert to the sailing schedule set out in the Post Covid notice and start again on Wednesday 23rd September with round 4 of The Little Audrey Trophy for R6M followed by IOM's on Sunday 27th September with round 3 of the Jubilee Plate, and from there onwards as laid out in the sailing schedulewith as many as wish to compete.
Hopefully this will keep us going with unlimited numbers up until the Christmas holidays unless the "Circuit Break" takes effect in the North Norfolk area. Hope to see you all lakeside soon.
Nigel
*******************************************************************************************************
16/9/2020 IOM free Wednesday
Six boats took to the water numbers limited by the recent Government restrictions. With the wind from a northerly direction at about 10mph Vinnie set a box course with a downwind finish which did make for some close finishes. Unfortunately Vinnie had a touch of the "Raymonds" when his transmitter failed just before the start of race one and took no further part in the day's proceedings except for sailing John's boat in race 4 which he duly won. Twelve races sailed in total and at the halfway stage we had 3 skippers all equal on points.During the 2nd half of the days sailing John took control (with a little help from Nigel who whilst leading race 10 & 11hit the windward mark on both occasions). At close of play John won the day on 15pts with Mel & Nigel tied on 20 pts, Nigel getting the runner up spot on countback. Thanks go to vinnie for course setting and John for buoy recovery. Don't forget this Sunday is again Pop sailing limited to six followed on Wednesday the R6M sailing round 4 towards the Little Audrey Trophy....................................CLICK HERE FOR RESULTS
*******************************************************************************
Hi Gentleman,
Following the Government's latest announcement on the 9th September please find below how this affects us as a club:
AGM - this year's meeting that was planned for Wednesday the 30th September is now cancelled. The committee will sit down together over the next few weeks and discuss what course of action is now to be taken and report back to you for your comments and recommendation's. If there is any matter you wish us to discuss please drop me a line.
Sailing - Until the MYA sort themselves out and inform us on what we can do or not do we have taken the decision that the Old Codgers Trophy Round 6th scheduled for Wednesday 16th and Jubilee Plate Round 2 on the 29th have both been cancelled. These are both IOM events. For these 2 days we will revert to our 2 separate pods of sailors for some casual racing thus keeping numbers to the six as recommend by the Government. Just to remind you who is in which group they are as follows:
Wednesday - Mel, Raymond, Nigel, Gareth, Vinnie and one other to be confirmed with me prior to the day.
Sunday - Vinnie, John H, John C, Mike, Tony, and again one other to be confirmed by me prior to the day. If for one reason or another you can't make your day do let me know so that a substitute might be arranged.
This leads us into Wednesday the 23rd September, a R6M day and we will be sailing Round 4 of the Little Audrey Trophy as sailing numbers for this class at present is 6. Hopefully by then the MYA will have come up with a guide on what can be done as regards to numbers etc.
Nigel
********************************************
13/9/2020 RM Lady Jane Trophy........Sunday
Just 4 boats made it to the water today which was unfortunate as the conditions were near on perfect for most of the day. A halt was called ton proceedings after 8 races sailed with Vinnie taking overall honours with John H runner up. My thanks go to Vinnie for course setting, John for retrieving the marks and Raymond for taking over the scoring half way through. Remember this Wednesday sees us go back to our pod sailings for IOM s . No spaces available as numbers restricted to just 6. ..........CLICK HERE FOR RESULTS
John Hanton
I have cluttering up my shed two Marblehead hulls, an Indie built by Alan, with fin and ballast, no rigs, and a wrecked Paradox which could possibly be repaired by a highly skill operative, again no rigs, biggest selling point would be a late type GB fin and ballast costing several £100 at today's prices. Please make an offer for either if anyone is interested. Best wishes, John .
******************************************************************
9/9/2020 Old Codgers Trophy......Wednesday
With the wind once again coming from the west eight boats took to the water in a good breeze.Vinnie once again set a good course mainly parallel to the control area. Triangle and sausage where sailed for each race. At the top end of the fleet racing was very tight. Would have been interesting if John had sailed the last race. In the end after nine races we had a tie for 1st place with 2 skippers equal on 14 points with Vinnie claiming top of the pile from Mel on count back with John finishing just 2 points behind in 3rd. My thanks go to Vinnie for both laying the course and retrieving the bouys after racing and also to Geoff for acting as scorer . This coming Sunday sees the RM back in action for round 2 of the Lady Jane Trophy...............CLICK HERE FOR RESULTS
**************************************************************
6/9/2020 IOM JUBILEE PLATE.....Sunday
The first round of the 'Jubilee Plàte' took place this morning. It was our first Post Covid Sunday event and it was good to see 7 club boats plus one visitor from Norwich. The wind was from the west and was enough to give good racing all round on top rig. Nine races run with Vinnie eventually coming out on top with Eric runner up. Many thanks go to John Hanton for both setting the course and also retrieving the marks. Thanks also go to Tony for treating us to coffees and teas on his birthday. Happy birthday Tony. Don't forget this coming Wednesday 9th is again the turn of IOM'S, OCT round 7, first start 10 am. .........CLICK HERE FOR RESULTS
***********************************************************************************
2/9/2020 IOM OLD CODGERS Trophy....Wednesday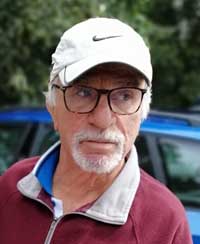 Today was the complete opposite to Sunday with what little breeze there was coming from the south West. Six boats took to the water and despite the lack of wind at times produced some close racing. We managed to get 7 races which resulted with 4 different skippers winning at least one race. At the end of the day Vinnie pipped John to first place with Mel hard on their transom. Thanks go to Vinnie for laying the course and John for retrieving the marks at end of sailing. This Sunday is once again IOM'S with round one of the Jubilee Plate. All skippers welcome to sail this week. .........................................................CLICK HERE FOR RESULTS
*************************************************
30/8/2020 IOM Sunday
A brief report from Vinnie. Thanks go to Raymond for doing the scores. A guest appearance was also made this morning by our club website editor Eric. Vinnie's report as follows : 5 Boats turned up this morning to find a brisk northerly wind at about 25 knots. 4 of the 5 sailors opted for the No. 3 rig. Unfortunately Mel only had a no.2 so had to pray that the wind eased (which it did not). Vinnie sea a square shaped course with the start line to the left of the control area,up to 2 buoys to windward and a downwind finish after 3 laps. Racing was great fun and all enjoyed the conditions. Shame there were not more there.
Thanks Vinnie. This coming Wednesday sees the restart of the Old Codgers Trophy for IOM'S all welcome no restrictions on numbers........................CLICK HERE FOR RESULTS
*************************************
26/8/2020  R6M sailing today was cancelled due to Storm Francis.
********************************************************************
Go to see the September "Mainsheet" for the current situation in the coming year.
*****************************************
As a club we intend to return to formal racing once again now that the MYA have lifted some of the restrictions on numbers that can sail at any one time as long as we stay within the Government guide lines. So with this in mind please find attached revised sailing schedule for the rest of this year.
Click on the Programme page for revised sailing schedule.
*******************************************
23/8/2020 IOM Sunday
Near perfect wind conditions for top rig blowing from the west allowed Vinnie to set a course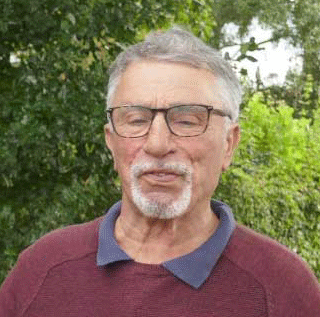 that allowed a good triangle and sausage for each race. Six skippers enjoyed nine races in total with Vinnie getting the better of John H with Raymond C third. Thanks go to Vinnie for setting the course and Mick for collecting the marks at the end of racing. Wednesday sees the R6M take to the water. ..........CLICK HERE FOR RESULTS
******************************************************************************
19/8/2020 IOM Wednesday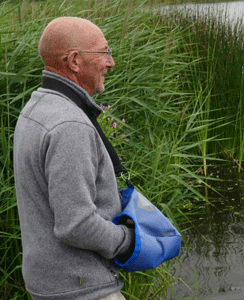 Unfortunately only 4 skippers today. 9 races sailed in a light southerly wind. At close of play Mel took today's honours with Vinnie hot on his heels.
This Sunday sees IOM again followed by 6M next Wednesday.
************************************************************************
16/8/2020 RM Sunday
Six club boats where joined by Ian Self from Norwich and was sailed in very light winds from generally a northerly direction. For a change Vinnie did not have it all his own way due mainly to transmitter problems but with a win in the last of the eight races he just managed to get ahead of Ian to take the win on the day with Ian second and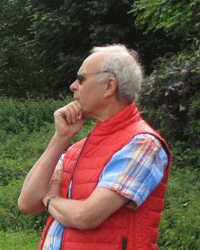 Nigel third. Thanks go to the members with both the setting of the course and the tidy up afterwards. This Wednesday sees the IOM fleet taking to the water and we do have room for a few more this week so if any one would like to join us please feel free to do so. We have also had a new guidance from the MYA re resumption of competive sailing , I will be putting pen to paper as regards the clubs plans as from September onwards for the rest of this year. Nigel HOLD THE FRONT PAGE!!!!!!!! a new assessment algorythm has been announced and Vinnie does not now win this day!!!!.......IAN DOES !!!!!.......( will the race committee make a u-turn??? Will Vincent appeal?) can't wait till the next installment !.....................CLICK HERE FOR RESULTS
********************************************************
12/8/2020 IOM Wednesday
Just 4 skipper's made the start line this morning. Wind was light and from various directions and with the added hazard of a large clump of weed floating on the edge of the course made for some interesting sailing for some. Somehow Mel managed to avoid the weed until the last race which allowed Raymond to pass him on the last leg. Thanks go to Mel for setting the course and retrieving the bouys at the end of racing. The 4 skippers where joined by Terry for coffee who has donated 2 IOM stands to the club. If any one is interested do let me know. This Sunday sees the first RM sailing since lock down was lifted so hope to see as many skippers as possible.
*********************************************************************
9/8/2020 IOM Sunday
Six boats took part in this morning's racing. The wind was from the North and conditions were suitable for the top end of "A " rig. Vinnie set a triangular and sausage course heading away from the control area. As it was, it turned out to be a very interesting course with a few shifts complicating things. From the start it became obvious that it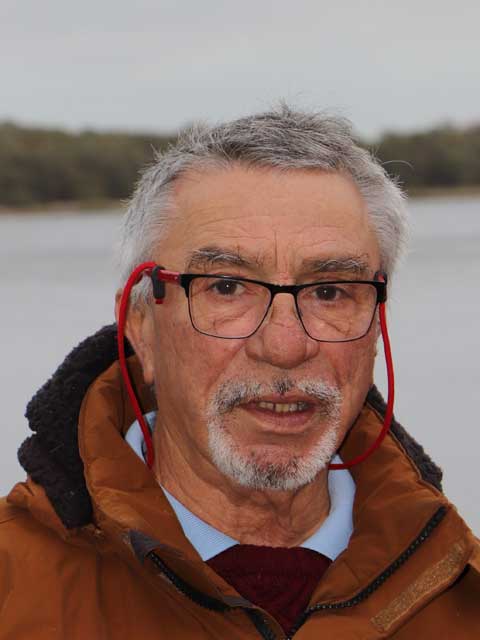 would be a close thing between Vinnie and John Hanton with some real duels taking place. As it was the wind increased for the last three races which suited the Brip Pop, which tipped the scales in Vinnies favour.Once the scores were added up it was confirmed that Vinnie finished in first place followed by John in 2nd with Tony in third. My thanks go to Vinnie for the race report and the setting of the course and to Raymond for doing the results for me. Don't forget this Wednesday is again the Wednesday IOM crowd,and as it stands at present we have one spot available so if you wish to join us please let me know ASAP. First come first served.
***********************************************************************
5/8/2020 IOM Wednesday
Seven boats took to the water all using the number 2 rigs. Also flying visit from Terry and Michael to say hello. At stumps, Vinnie was the winner with Mel in second. Thanks go to Vinnie for laying the course and Mel for collecting the marks and of course the rest for helping to tidy up afterwards. Don't forget this coming Sunday is IOM's again. ................................................CLICK HERE FOR RESULTS
**************************************************************************
2/8/2020 IOM Sunday
With 3 of the normal Sunday crew unavailable, Raymond and Nigel stepped in to take the numbers up to 5. Unfortunately as the boats took to the water for the first race Vinnie suffered gear failure which saw him miss the first three races of the day which saw him playing catch up for the rest of the day. After ten race's it was decided to call it a day. Once the scores on the doors where added up, we had John Hanton in first place, Nigel in second with Vinnie in 3rd. All in all it was a good mornings sailing, sunshine,good winds and good company, what more could one ask for. This Wednesday see the Wednesday IOM group back on the water. As an extra bonus tea and coffee and snacks will be HALF PRICE............ CLICK HERE FOR RESULTS
*****************************************************************************
29/7/2020 R6M Wednesday Little Audrey Trophy
Five skippers took to the water, wind from a westerly direction 12 to 14 mph for most of the days sailing. Scores on the doors after the completion saw John in first place with Neil taking the runners up spot.
Don't forget this Sunday is once again the Sunday IOM bunch. If you can't make it please let me know asap so that I can find an replacement.
****************************************************************************************
26/7/2020 IOM Sunday
Once again 6 boats took to the water. Wind was fairly constant from a westerly direction nearing top of no 1 rig at times. Comment from John Hanton really summed up the day "lovely day,sunny and windy " .
Thanks go to Neil for both the scores and brief resume of the days proceedings... CLICK HERE FOR RESULTS
Please note that as from Wednesday 5th August the restaurant will be open for teas coffee etc once again. Please remember this coming Wednesday (29th July) is the turn of R6M's and not IOM'S .
************************************************
22/7/2020 IOM Wednesday
Six skippers took to the water in very light winds coming from various directions. Six races completed with 4 different race winners. By close of play Vinnie topped the pile with Mel second.
Don't forget next Wednesday the 29th sees the turn of R6M to take to the water and not IOM.
......................................................CLICK HERE FOR RESULTS
***************************************
19/7/2020 IOM Sunday
With the wind from the NNW, the competitors decided that due to the wind strength that the day's proceedings would be sailed under the No 2 rigs.
Today also saw the return to the fleet for Tony Garner, with Terry Burton's old boat, welcome back. Unfortunately he suffered a broken rudder early on and had to retire from the days racing. Hope to see you back on the water next week Tony. Thanks go to Vinnie for setting the course, John Hanton for keeping the score lakeside and to Raymond for translating  the score to the app.....................
CLICK HERE FOR RESULTS
**********************************************************
15/7/2020 IOM Wednesday
Mel manage to pip Nigel by one point to take todays honours. Vinnie had a winch problem so had to withdraw.
*******************************************************
12/7/2020 R6M Little Audrey Trophy
Seven  boats took to the water in a light breeze along with 4 spectators .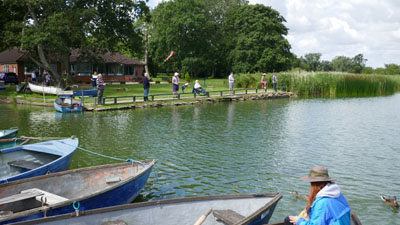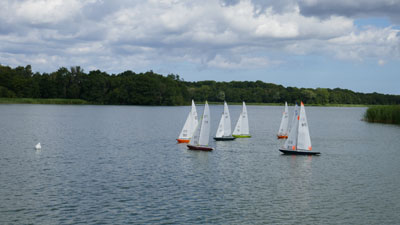 All  went well with regards the systems put in place to ensure safe sailing for all.
Wednesday and Sunday this coming week sees the IOM'S take to the water. Just a reminder if you are unable to attend for your given slot please advise me at least 24hrs before hand so that I can fill that slot.
Regards 
Nigel....................................click here for results
PS I am sure the 4 spectators didn't take to the water ! Just in case those of a sensitive disposition were concerned (Eric).
******************************************************************
Revised sailing schedule
RM
Lady Jane Trophy Positions
15/11/2020 Day(4)
18/10/2020 Day (3)
13/9/2020 Day (2)
16/8/2020 Day(1) Lady Jane
IOM's will sail every Wednesday and Sunday, using a rota, apart from above dates
I have started to list IOM dates below
Hi Skippers,
Following on from the newsletter of yesterday please find attached details as regards to the clubs return to the water.
Whilst on this matter Neil is still awaiting replies from his survey from Terry, Mark and David. It would help us plan the way ahead if these three could please complete and return ASAP. even if it is only to say that they are delaying their return to the water to a later date.
The three attachments refer to:
a) A risk assessment
b) A return to sailing Protocol
c) Revised sailing schedule.
As under current guidelines we are limited to just 6 persons allowed lakeside at any one time so it has been decided that R6M & RM will be able to race within a series due to numbers of boats in the fleet by IOM will be free sailing at this point in time. As when this limit changes we will of course revisit the schedule.
If anyone has any questions on the above please do not hesitate to contact me.
Regards,
Mainsheet July 2020
Firstly, may I apologize for the slight delay in getting this newsletter out to
you. With all the changes that have been happening over the last week or two as
regards to what one can do and not do, I wanted to clear up a few points up with
various people etc. before giving you the latest club update.
Following the recent survey that Neil sent out the tail end of last week and a
committee meeting this morning the news that you have all been waiting for is
that we have decide on the following course of action for the restart of club
sailing.
We will take to the water once again on Sunday 12 th July for a 6-meter day and
thereafter on Wednesdays and Sundays with IOM except for certain dates which
will be put aside for 6M and RM. These dates will be circulated in due course.
Under current regulations laid down by the government we will be limited to a
max. of 6 persons sailing at any given time. This will be reviewed as and when
things change. As it stands at present this will only affect the IOM class race
days so these days will be on a pre booked system more details to follow in due
course.
To allow us to sail safely there are certain procedures that will have to be put
into place lakeside and these will be laid out in a separate document which will
be circulated before sailing recommences.
As regards the restaurant, for the time being they are only going to be open
Thursdays to Sundays but have agreed to the side door being open so that we
have access to a toilet for sailing on Wednesday. Also, we can take our own
refreshments on the Wednesday. Sundays the café will be open and will operate a
one-way system – entry will be by the front door and out via the back. If you
wish to use the toilet please speak to a member of staff first as there is a strict
one-person rule. Coffee will be available but as at present not sure where we can
sit but that will be confirmed nearer the time.
All this may sound a bit long winded but we have to fit in with the various
guide lines set out by the various bodies concerned.
Well I think that about winds up the news for this issue but can I say that I am
looking forward to seeing us all back on the water over the next few weeks.
Nigel
********************************************************
Signs of hope ????
All club sailing as been postponed until further notice following the guide lines laid out by Boris and his chums re social contact to be kept to a minimum.Any questions do not hesitate to contact me.
Regards,
Nigel
**************************************************
June Mainsheet 2020
Hope you are all well and can't believe that it is already time for another newsletter. I am taking it for granted that with no sailing the homes and gardens are in fine shape and would attract a good price on Rightmove if were so inclined. From our personal point of view, it has been good to get the big boat back out on the Broads, be it only for day trips at present, it is a step in the right direction.
After another month of inactivity on the sailing front the time has perhaps come, following the easing of restrictions, to start looking at how we might ourselves get back on the water over the next month or so. With this in mind I have spoken to the restaurant and they are happy for us to start using the water again as from the 3rd June as long as we abide with the government's guidelines.
To help us as a club to plan the way forward we need to take a roll call on how people see themselves returning to both the water and also towards maybe a work party before we recommence water-based activity again. I see members falling into 3 categories:
Those that are happy to sail again with social distancing being adhered to.
Those that come under the heading of shielding restrictions.
Any other considerations. I.e. not returning until the toilet facilities are once again available.
Please could you advise me which of these categories you fall into.
Before any of the above can happen the currant restriction of only 2 people from different households getting together needs to be lifted. Depending on both the roll call and how the guidelines are eased will determine how fast we go forward. Also, with the weedy season fast approaching this might also have a bearing on our return to the water.
The aim is to get us back on the water in some form or another as soon as practical but also ensuring that we all stay safe at the same time. Gut feeling is it will be a long time before we get back to what we once knew but I am sure together we can find a way to work round this.
In the meantime, until we come up with a plan, it may be possible to buddy up with someone to sail on the broad after the 3rd June but do please check with me first so that we do not get an overlap of groups and please stay within the government guidelines laid down by Boris and his chums.
Also, I have been told by the restaurant you may not consume your own drinks on site. Also remember there will be no toilet facilities available. Just a reminder that your insurance covered has been suspended by the MYA until further notice.
********************************************************
Mainsheet April 2020
I am not sure what to say this time round except that as we come to the end of the first quarter of the years sailing program, with storms Denis and Ciara and now Covid - 19 we have only managed to complete 9 of the planned 16 race days.Results as they stand at present are as follows:
IOM first Sunday series for The Barry Gailer Trophy, we have managed 3 race days in total with 11 skippers having raced on one occasion or more and presently the series is lead by Neil.
IOM first Wednesday series for The Old Codgers Trophy have managed 5 race days with 6 skippers having raced on one day or more and the series islead by Mel with 4 wins from the 5 days raced.
R6M first Sunday series for The Whitbread Trophy have managed 2 race days with a total 6 skippers having come to the start line on one occasion or more and so far John leads with 2 wins.
RM - unfortunately nothing to report so far this year as this class has yet to take to the water.
Away from the club, Sunday 8th March did see some club IOM's sailing over with our friends from Norwich in The Yare Cup, with 12 boats taking part in total with 3 from our club. Wind was strong and it did see the use of all 3 rigs during the course of the day by some skippers. In the end 19 races completed and the event was won by Colin Goodman from Chelmsford sailing a Britpop. For ourselves, Nigel finished 7, Neil 10th and Groff 12th.As I write this we are now coming towards the end of our first week of the country shutdown as part of the effort to contain Covid-19 and like most people none of us are sure what lays ahead, further restrictions, extension to currant restriction or maybe a lifting of some degree or other, only time will tell. Once things start to change I will keep you informed and hopefully we will be back on the water doing what we all enjoy and racing once again in the not to distant future.For those of you that need a fix of some sort or other please click on the link below for a very basic sailing challenge.
Wind game is about tacking at the right moment
Before I sign off I am sure that you will all join me in wishing Cheryl a speedy recover and we look forward seeing her for a coffee lakeside sometime soon.
Stay safe and hope to see you all soon.
PS: Please see attached a link to some tips on how to maintain your boats over the shutdown produced by Brad Gibson:
*************************************************************************************