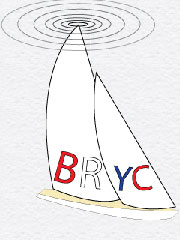 MAINSHEET DECEMBER 2020
Hi Skippers,
Well what can I say, with a full month of sailing under our belts during October the end of the month saw the announcement that Lockdown 2 would start on 5th November and last until the 2nd December, more of this later on. With the fleet sizes building during October our final outing before Lockdown 2 brought one of the best days sailing both on the water and weather wise, I can remember for some time with 9 boats on the water enjoying the conditions. Good way to sign of for the month of November.
The period of inactivity on the sailing front has given a couple of members the chance to finish off the work started on the club boat at the end of October. So, I am sure you will join me in thanking both Vinnie and Raymond for painting and vanishing the boat. Looking good chaps.
WHO's up for the 2 sheds next. Many hands will make light work.
So, what's ahead for us for the month of December. Well as I write this the plan is that we will start back on the water once again on Wednesday 2nd with round 6 of the Vick Buck Trophy for the IOMs.
For those of you intending to sail on this day, can I ask you that those sailing that morning, maybe turn up a little bit early than normal to help put the boat back in the water. Thanks. See below for full schedule for the coming month.
SAILING SCHEDULE For DECEMBER
| | | | |
| --- | --- | --- | --- |
| Date | DAY | CLASS | EVENT |
| 2nd December | Wednesday | IOM | Vick Buck Trophy Round 6 |
| 6th December | Sunday | RM | Lady Jane Trophy Round 4 |
| 9th December | Wednesday | IOM | Vick Buck Trophy Round 7 |
| 13th December | Sunday | R6M | Little Audrey Trophy Round 6 |
| 16th December | Wednesday | IOM | Vick Buck Trophy Round 8 |
| 20th December | Sunday | IOM | Mince Pies & Coffee |
Looking at the results to date in 2 of the 3 Trophies being sailed for in December, top spot for the series is still up for grabs. After 4 rounds of the Vick Buck Trophy three skippers are still in the hunt for the trophy, Vinnie, John H and Mel, whilst in the Little Audrey Trophy currently Neil and John H are tied on the same number of points. All to play for.
So, after a year of a lot of disappointment on the sailing front due to Covid 19, it is looking like the last month of the year is going to be quite a climax to this year's sailing program.
Of course, this is all dependent of us coming out of Lockdown on the 2nd. As I sit here writing this, I hear rumours of a tighter 3 tier system when we come out of this lockdown and also talk of a "Special Christmas Lockdown". Only time will tell what these may mean to us on the sailing front but as and when things change, I will keep you all in the picture.
Two gentle reminders, if you have not yet paid your subs for 2021 please can you do ASAP and also those of who won trophies at last years prize giving please can you return them to me by the 6th December.
So, what for 2021 I hear you ask, well your guess is as good as mine. At present I can see us still being under some sort of restrictions or Lockdowns for at least the early part of the year. So with this in mind sailing during early January until the water closes for the winter break will be for IOM's only on a casual basis and only then, all being well, we should know which way the country is heading and a sailing program can then be put together for the rest of the year but I feel the buzz word for 2021 is going to be "FLEXIBLE".
On a more somber note, I was contacted over this last weekend by the daughter of Trevor Hobday a former member of the club informing me that he passed away early on in the year. I am sure those of you that knew John will wish me to pass on the club's condolences to the family. She has also informed me that they are looking for homes for the many boats in his fleet and I will be talking to her shortly to get further information re price etc. but in the meantime the fleet appears to consists of a Goth Marblehead, IOM Corby, IOM Vision, RG 65 Merlin, Starlet and 2 x Wee Nips. Please contact me for further information if any of the above is of interest.
This leaves me to wish you all the compliments of the season for the forthcoming festivities
and a "Happy New Year"
Nigel
**********************************************************************************************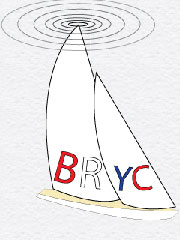 MAINSHEET NOVEMBER 2020
Hi Skippers,
I would like to start off with a big thank you to the members who turned out on Monday 26th for the work party, Vinnie and Derek for working on the club boat, Geoff and Barry for doing gardening around the grounds and finally Mike who helped me sort out both the club's sheds. Still work to be done but more of that later.
With a month without any disruptions due to covid-19 sailing numbers are starting to increase gradually with numbers up to 8 boats on the water on a couple of occasions. On the downside it has also been a very wet month which lead to the cancelation of one of the Wednesday rounds of the Vick Buck Trophy. Also, I would like to take this opportunity to welcome Barry Graver and Derek Jones to our ranks and look forward to seeing them on the water.
As the year draws to a close thought's start to think of what 2021 may have in store for us.
With Geoff stepping down from his post of sailing secretary I will be combining both my job as club secretary along with that of sailing secretary for the time being until the next AGM/Officer elections.
Having during the disruptions caused by Covid-19 on the sailing front gone to self-policing for all race days it is my intention that for 2021 we will revert to having an appointed race officer for all IOM rounds on Sundays but for all other racing we will self-police. As regards to the race officer he will not appear on the days results but will be award average points for that date based on his overall performance during the rest of the series and these will appear on the final scoring sheet only, thus not penalizing him for doing the RO duty.
As regards to the sailing schedule for 2021 I have amended the schedule slightly so that we sail 3 IOM series on a Sunday, 3 IOM series (one extra) on a Wednesday, 2 RM series to be sailed on a Sunday and 2 series for R6M to be sailed on a Wednesday. My thinking behind splitting the RM & R6M between Sunday and a Wednesday is so that any IOM skippers that can only sail on a Sunday will only lose one race day approx. a month and not two. This schedule is not yet written in tablets of stone as of yet. Thoughts please?
Once again mid-season I have planned in a "Weedy Series" dates to be confirmed nearer the time once we have more idea on what the weed is going to bring next year.
As regards to the clubs open meetings, I have planed them into the schedule but these must be in doubt due to Covid-19 restrictions but only time will tell. I have also attached an initial draft for the 2021 schedule to be confirmed by the end of the year.
One final point on the sailing front, would all the trophy winners from the 2019 series please return the trophies (Vinnie we can arrange for a van to pick yours up) to me by Sunday 15th November please.
Please also find attached a summary of the club's accounts for 2019 & 2020 for your reference along with a brief resume from our treasure and commodore Neil.
Your club membership fees for 2020 are due on the first of December and this is also covered in the Treasurers report. If you decided to pay by BACS, do please let either Neil or myself know so that we may check that the funds arrive safely. Please also quote your name as the reference.
 One thing that has become obvious to me is that we need to appoint a Club Bosun to coordinate the maintenance on both the club rescue boat, control/launch area and the sheds. This would be a temporary post until we hold our next AGM, when we can then review the position. Anyone interested in taking on this important role in the short term? I am sure the members will support whoever takes on this role when it comes to work parties etc.
That's all folks for the time being so until next month "Fair Winds & Good sailing"
Nigel
SAILING SCHEDULE For NOVEMBER
| | | | |
| --- | --- | --- | --- |
| Date | DAY | CLASS | EVENT |
| 1st. | Sunday | IOM | Heron Trophy Round 1 |
| 4th | Wednesday | IOM | Vick Buck Trophy Round 5 |
| 8th | Sunday | IOM | Heron Trophy Round 2 |
| 11th | Wednesday | IOM | Vick Buck Trophy Round 6 |
| 15th | Sunday | RM | Lady Jane Trophy Round 4 |
| 18th | Wednesday | IOM | Vick Buck Trophy Round 7 |
| 22nd   | Sunday | IOM | Heron Trophy Round 4 |
| 25th | Wednesday | R6M | Little Audrey Trophy Round 6 |
| 29th | Sunday | IOM | Heron Trophy Round 5 |
******************************************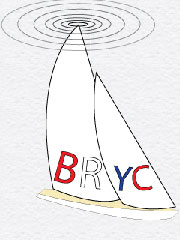 MAINSHEET OCTOBER 2020
Hi Skippers,
Well what a month we have had this last 4 weeks or so. The month started well with us being able to get back to what appears to be the new norm for sailing only to be told a week or so into the month that we now had to revert back to our pod sailing once again. Then just a week later I received an email from the MYA supported by 19 pages of what's what on how we can once again resume sailing as a club. Hopefully we are now in a position that this form of racing can be continued till the end of this calendrer year.
On the sailing front all 3 classes have raced this month with one series which started way back in February being "The Old Codgers Trophy" finally being concluded mid-month. Seven rounds where sailed in total over the 7 months the series ran and once the scores on the doors were calculated Mel took overall honours with Raymond second and yours truly third.
For all the other results and reports please visit the club web site for more details and report's all thanks to Erics hard work.
As you already know due to the covid-19 restrictions the club AGM has been postponed until further notice. Neil will be sending out this year's accounts very shortly along with a reminder that the 2021 subs will soon be due. Please help us plan ahead and confirm ASAP your intentions one way or the other regards 2021 membership.
Their being no AGM this year if you have any points you wish to raise with the committee
regarding the club and or sailing please forward them to me and I will see that they get circulated to the committee members and feedback provided accordingly.
Just 2 points to finish off, it was Raymond's 80th plus birthday last week and he has been so kind as to donate two brighter and larger racing marks to add to our collection for which we thank him. Secondly, I am sorry to say that Geoff has stepped down from his position as the clubs sailing secretary and also the club committee and I am sure you will join with me in thanking him for all his hard work over the last couple of years. So, until the next AGM I will be stepping into his shoes as well as continuing as the club sec.
That's about all for this month except to say let's see if we can get the numbers back up on the water, it would be nice to get back to the double-digit fleets of old on the odd occasion again.
Just to let you know that Gareth and myself will be away on annual leave as from Saturday 3rd to Saturday 10th October so whilst I am away if someone can keep a record of the days racing and let me have them on my return, I would be most grateful.
In the meantime, stay safe and
"Happy Sailing"
Nigel
OCTOBER SAILING SCHEDULE
| | | | |
| --- | --- | --- | --- |
| Date | DAY | CLASS | EVENT |
| 4th October | Sunday | IOM | Jubilee Plate Round 4 |
| 7th October | Wednesday | IOM | Vick Buck Trophy Round 2 |
| 11th October | Sunday | IOM | Jubilee Plate Round 5 |
| 14th October | Wednesday | IOM | Vick Buck Trophy Round 3 |
| 18th October | Sunday | RM | Lady Lane Trophy Round 3 |
| 21st October | Wednesday | IOM | Vick Buck Trophy Round 4 |
| 25th October | Sunday | IOM | Jubilee Plate Round 6 |
| 28th October | Wednesday | R6M | Little Audrey Trophy Round 5 |
********************************************************************************
MAINSHEET SEPTEMBER 2020
Hi Skippers,
Well another month goes by and life continues to move forward to the new norm, even the weather has played ball for most of the month with good sailing winds and warm days. Also this month has seen the restaurant reopening on Wednesdays which is most welcome by the mid-week sailors with the added bonus of food and drinks being half price on Wednesdays until the end of August.
On the sailing front since release from lockdown we have been sailing with max numbers allowed most days and hopefully this will be improved from September onwards, more of these plans later on in this newsletter. Within the various fleets sailing Post Covid-19, the IOM Wednesday group have seen 7 boats in total take part in 5 rounds of racing so far with Mel leading the way with Vinnie hard on his transom on the unofficial score sheet. As for the IOM Sunday group 8 skippers have taken part in the 5 rounds of racing so far with Vinnie & John H fighting for the leading position. So far, the R6M have sailed on 2 days post Covid-19 with 7 skippers on the water led this time by Neil with John H close on his transom. As we go to print the RM have only taken to the water once and this was won by Ian Self (Norwich Guest) with Nigel finishing runners up, therefore Nigel takes line honours in the race towards the trophy.
Tony Garner has rejoined the fleet having purchased Terry's boat and he is also in the process of a self-build as well. Welcome back Tony.
Now after a number of weeks of getting our act sorted on the water, surprise surprise  the MYA have moved the goalposts again and we can now sail with up to 13 on the water. Therefore the resumption of competitive sailing at the club can restart early September allowing us to run a series of Trophy race days (see attached revised sailing schedule).
Although the numbers being allowed to race at any one time has been raised from 6 to 13 thus allowing us to sail as a club once again please remember that social distancing still needs to be adhered to. As and when we get a fleet in excess of 7 boats, we will need to form a 2nd row but this will be explained as and when this arises.
It has also been decided that for the rest of this year we will not be appointing a duty Race officer but will self-police. To ease the pressure on the day if for any reason you are unable to sail and would like to take on the duty R/O it would be most apricated because I have discovered it is difficult to keep track of who finishes where (sorry John).
So now a brief resume of the year pre covid-19:
IOM – Sunday series 1 for the Barry Gailer Trophy: three of the seven scheduled rounds complete so the results will stand as is.
IOM - Wednesday series 1 for the Old Codgers Trophy – so far 5 rounds of racing have been completed and a further 3 will be sailed during September to complete a series of 8 races.
R6M – Series 1 for the Whitbread Trophy – 2 of the 4 scheduled rounds where completed so the result will stand as is.
RM – Series 1 for the Porter Cup – no rounds where completed, so this trophy will not be awarded this year.
So now to the plan for the rest of the year ahead:
IOM Wednesday series:
Old Codgers Trophy (series 1) – a further 3 rounds to be sailed to add to the 5 already sailed to give a winner overall.
Vick Buck Trophy (series 2) planned for 9 rounds of racing to give us a winner at the end of the series.
IOM Sunday series:
Jubilee Plate (series 2) will be the first trophy to be sailed for over a period of 6 planned rounds then followed by:
The Heron Trophy (series 3) a further series of 6 planned rounds.
R6M - will continue to race for the Little Audrey Trophy which by the end of the year should see us sailing a total of 6 rounds, weather permitting, to give us an overall winner.
RM – will also continue to race towards The Lady Jane Trophy which once again weather permitting will give us a 4 round series to give us an overall winner.
So if all goes to plan we will almost have a full set of club trophies to be awarded towards the end of the year, the one exception being the RM Potter Cup, so in the end we should have made the most of a Covid-19 disrupted season and can look forward to the 2021 sailing season.
Just to end this month's mainsheet I would just like to thank one and all for your patience and understanding during the last few months on the sailing front and hopefully we can get back to normal whatever that may be from now onwards.
Regards,
Nigel
Attached: Click here for the Revised sailing schedule for rest of 2020 sailing season (or go to the "Programme" page).
**********************************************************************************
MAINSHEET AUGUST 2020
Hope you are all well and managing to slowly re-introduce some sort of normality into your life, whatever that may look like. I can't believe that it has been 4 months since I have been able to write about what is happening on the water. Seems an age ago but at long last we were able to get on the water on Sunday 12th July, some 17 weeks after our last outing.
I would just like to recap the goings on over the last month and then what we have planned for August but before I do I would like to update you as regards to some members. Firstly, I would like to welcome back into the fold Tony Garner who has not only built a boat over the lock down but has also purchased Terry's boat now that Terry has decided to hang up his racing transmitter and concentrate on scale. Maybe we will see Terry for coffee in due course. Also, you may well have noticed that both Bernie and Peter's names do not appear on any of the list. Unfortunately, both have partners who have not been well and also Peter with his bad knee, so they have decided to stay away for the time being. I am sure you will join in with me in wishing all the best to both Liz and Cheryl and of course Peter and look forward to seeing all four of them again soon lake side.
Following a committee meeting early July it was decided that we could gradually return to the water but under very different circumstances to what we had been used to. Guidelines that had been laid down by Boris and chums had to be followed which would allow us a return to the water.
It was therefore decided to split the IOM fleet into two for racing most Wednesdays and Sundays except certain dates when the R6M & RM would take to the water. Hopefully as time goes by and the restrictions on the numbers that are allowed to meet up eases, we will review this for the IOM fleet to once again allow the fleet to sail as one.
With the R6M having just 7 skippers (2 from one household) and the RM 6 skippers it was decided that they could begin racing again for both the Little Audrey Trophy for R6M and the Lady Jane Trophy for RM between now and the end of the year.
This leaves us with the IOM fleet, so as and when numbers allow (which currently stands at 6) changes, we will maybe look at some sort of series for the IOM's, to finish the year off but in the meantime, we will continue with the split fleet racing. Just maybe early September a sail off of some description for the 2 fleets. Only a thought at present.
So, what has it been like on the water, well 3 weeks in we have had 2 R6M race days and after the 2 events Neil leads the way. As for the IOM's both the Wednesday group and Sunday group have both also had 2 race days each. Both of the Wednesday's racing has been held in light winds with the Sunday group probably getting the better deal as regards to the winds. All in all, think all those involved have just been glad to get back on the water.
As regards to the system put in place to enable us to get back on the water safely seems to be working well and as it stands at the moment, we will be continuing to run along the same lines for August.
So, with this in mind please find below the sailing Schedule and roster for the month of August.
Sunday 2nd

Weds.
5th

Sunday 9th

Weds. 12th

Sunday
16th

Weds. 19th

Sunday 23rd

Weds. 26th

Sunday 30th

IOM

IOM

IOM

IOM

RM

IOM

IOM

R6M

IOM

Neil

Mel

Neil

Mel

Mel

Neil

Neil

Vinnie

Raymond

Vinnie

Raymond

Raymond

Vinnie

Vinnie

John H

Geoff

John H

Geoff

Geoff

John H

John H

Mike

Nigel

Mike

Nigel

Nigel

Mike

Mike

Raymond

Gareth

Tony

Gareth

Gareth

Tony

Tony

John C

TBC

John C

TBC

TBC

John C

John C
Can I please remind skippers, if for any reason they can not make a date they please let me know so that I can arrange for someone to take your place. 24 hours' notice would be good if at all possible.
We have also been informed that as from Wednesday 5th August the restaurant will be once again open for coffees and food if so required. Also, they will be participating in the government scheme "Eat Out to Help Out" for each Wednesday throughout the month of August which is as follows:
50% off your food, coffee or soft drinks order up to a max of £10
This discount is per person and can be used as many times in the month if you so wish
Food orders will have to be pre-booked & track and trace details will be taken.
Remember this offer is only available for Wednesday during the month of August. May be a midweek lunch after sailing, enjoying what's left of the summer with the other half.
Think that's about all for now,
Sail Safe
Nigel
*************************************************************************************************************************************
Mainsheet July 2020
Firstly, may I apologize for the slight delay in getting this newsletter out to
you. With all the changes that have been happening over the last week or two as
regards to what one can do and not do, I wanted to clear up a few points up with
various people etc. before giving you the latest club update.
Following the recent survey that Neil sent out the tail end of last week and a
committee meeting this morning the news that you have all been waiting for is
that we have decide on the following course of action for the restart of club
sailing.
We will take to the water once again on Sunday 12 th July for a 6-meter day and
thereafter on Wednesdays and Sundays with IOM except for certain dates which
will be put aside for 6M and RM. These dates will be circulated in due course.
Under current regulations laid down by the government we will be limited to a
max. of 6 persons sailing at any given time. This will be reviewed as and when
things change. As it stands at present this will only affect the IOM class race
days so these days will be on a pre booked system more details to follow in due
course.
To allow us to sail safely there are certain procedures that will have to be put
into place lakeside and these will be laid out in a separate document which will
be circulated before sailing recommences.
As regards the restaurant, for the time being they are only going to be open
Thursdays to Sundays but have agreed to the side door being open so that we
have access to a toilet for sailing on Wednesday. Also, we can take our own
refreshments on the Wednesday. Sundays the café will be open and will operate a
one-way system – entry will be by the front door and out via the back. If you
wish to use the toilet please speak to a member of staff first as there is a strict
one-person rule. Coffee will be available but as at present not sure where we can
sit but that will be confirmed nearer the time.
All this may sound a bit long winded but we have to fit in with the various
guide lines set out by the various bodies concerned.
Well I think that about winds up the news for this issue but can I say that I am
looking forward to seeing us all back on the water over the next few weeks.
Nigel
*********************************************************************************************************************************