Welcome to the BRYC NEWS 2017
8/12/2017 End of year prize presentation lunch.
After an enjoyable evening of pleasant food , wine(or beer) and boistrous repartie the presentations were made to those who achieved great things throughout the year by our very own comode, sorry Commadore......Terry Burton.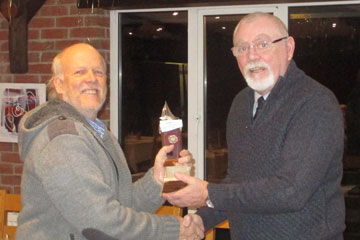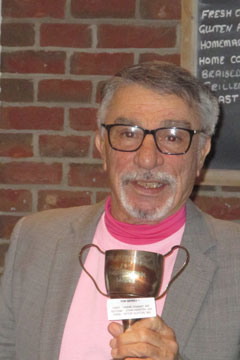 Winners of the years three IOM Series. Each of which comprises of 7 days racing.
Vinnie Zammit......John Hanton.........and....the one and only..... Terry Burton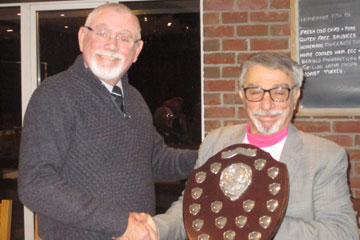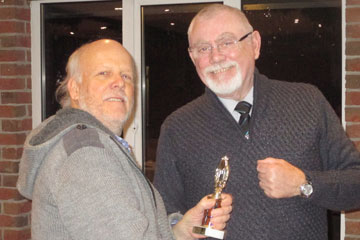 Winners of the two RM ( MarbleHead ) Series .
Left ...a more than intoxicated ...Vinnie Zammit. Right ....a remarkably sober......John Hanton ( just about to get a left hook from Terry).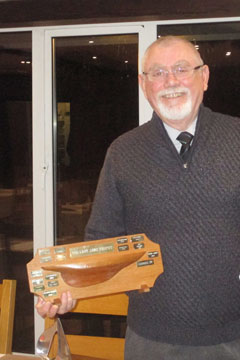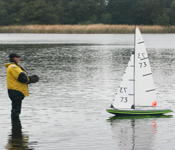 Winners of the two R6M Series .
Terry Burton on the left and Bernie Guest , right. Unfortunately Bernie was unable to be present for his award so we shipped it to his estate in Los Angeles.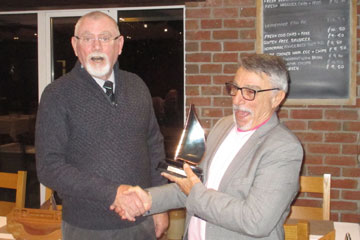 AND...last and totally inebriated now......................Vinnie Zammit received the VICTOR LUDORUM award for best aggregate over the three 1M series.
(Terry was gobsmacked,shocked and appalled by Vinnie's behaviour," not befitting a champion" I think were his comments and he sent an incident report to the MYA).
Thanks to Peter Sutton for organising the awards and the evening!
19/11/20117 LAST RACE IOM series 3 It was a good days racing and seemed to be enjoyed by all. I think close racing at the front of the fleet (from what i saw !!.) Stan sailed all races It was sunny, but cold and a nice light breeze with the usual Filby dead spots. I sailed my 21 year old Tonic - Terry was so shocked by the state of the sails that he offered me an old suit of his.! (Geoff Josey)
We were all saying how wonderfully quite it was and certainly a reduction in collisions.(Vinnie Zammit)( I am absolutely certain that a quiet, gentle, polite, uunnassumming(sp) person like Vinnie could not be implying that it was because I wasn't there !!!!!!)...........................or could he be?
Slightly holey westish 5-8mph.
Sunny, Dry, Cold,
No punch Up's
Neil was very early and helped me set up, Terry bought me a coffee
Very Close Nip and Tuck between Terry Peter and Vinnie,
No birthdays to my knowledge
No colourful garments noticed
Vinnie pretty quiet ( John Hanton)
Bye the way.......Terry won !! ( before he e-mails me) by an huge margin of 3 points. A good days racing.
Exclusive to BRYC News ...Paperazzi with telephoto lenses have captured a picture of John Hanton's new sailmaker at work and leaked it to BRYC News. To order new sails contact John Hanton and ask for BELLA.
22/10/2017 IOM Third Series Day(5) Generally a Westerly wind. As Poo Bear would say "It was a blustery day".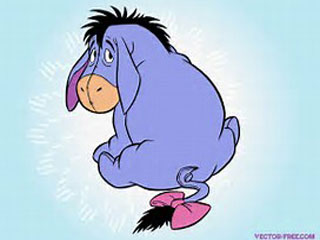 In fact almost too much for 2nd rig.( Poo wouldn't say the second sentence.....I don't think).

Birthday boy did it again in difficult conditions. Well done Vinnie! and thanks for all the coffee! Mark Holt was second and Eric Curtis a close third. Click for results.
He doesn't look his age does he....?
15/10/2017 Eastern District Broadland Trophy for Marbleheads: The exitement mounts.......... The weather was beautiful, wind was SW ish. A few patchy areas of fluky wind. Nothing that Filby regulars are unused to. Our mega guest Alf Reynolds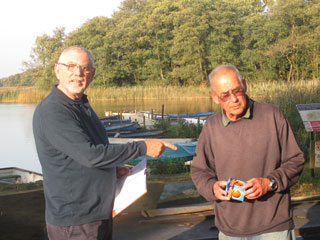 from Chelmsford MYC was impressive throughout the day (probably due to his huge gismo....which he used to adjust his sails......??). We so appreciate his effort to make it this Sunday. Thanks Alf.
( I think Terry wanted his chocolate orange?)
The day was an unbridled success. Friendly , relaxed, strict adherence to RO's instructions, compliance with rules and turns completed mostly by self regulation. Pleasant repartie. A sailing day as it should be at this level.
The day started with the RO Terry Burton ( ably assisted by his beautiful partner RO, Cheryl Sutton) telling us to fight clean, break quickly after the holds, and in what direction he thought we should negotiate the bouys. We all tended to comply with his route ( but there had to be one or two eg Eric and Robert who thought they might skip a few without anyone noticing. Tut Tut....never catch me doing such a despicable thing!).
The Broadland Trophy was first presented in 1977.
Most prolific winners : Graham Bantock : 15 times
Other multiple Winners :  Oliver Lee, Dave Skipper, Mark Dennis, Phil Playle, Graham Bartholomew, and now.......our very own Vinnie Zammitt has joined the illustrious ranks of multiple winners.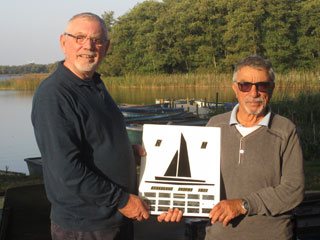 Vinnie is the one on the right (just in case you haven't heard him)(sorry .....heard of him).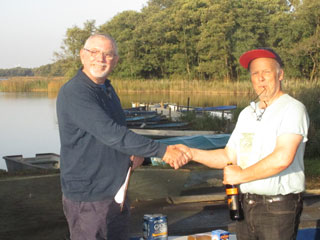 John Hanton was placed second and Eric Curtis third.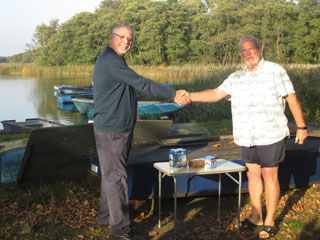 Thanks to the organisers...an enjoyable day.
Re. 8/10/2017 It has been pointed out ( by an anonymous source) that Terry in fact won by 10 clear points. He did not "JUST come out on top".................is that OK Terry.....whoops!
8/10/2017 IOM Third Series Day (4) Gentle WSW breeze enabled Keith to set a good course. Neil won the first race with ( I believe ) his first win in a series race, Alan came a close second.. Well done! AND Eric didn't lose a fin!! But proceedings went downhill from there. None of us manage to win another race ....apart fr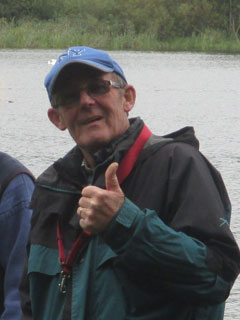 om.....Terry and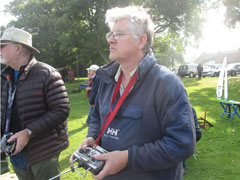 Marc. Both seemed to be a cut above the rest of us on this day. WELL done Terry for just coming out on top! An enjoyable day with Keith doing a great job as RO. Thanks Keith.
Eastern District Broadland Trophy:
If you have a Marblehead and have not already done so, why not enter the Eastern District Broadland Trophy, hosted by the Broads RYC on Sunday 15th October 2017. The venue is, Filby Bridge Restaurant, Ormesby Little Broad, Filby, Norfolk, NR29 3AA..................LETS DO IT! Anyone lend me a boat?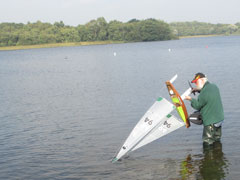 John has been a member since early 1980's and remains one of a few, more dedicated, members that still tries to appease the ancient Ormesby Broad Gods with the medieval art of ...Mast tip dipping. Thanks from us all John.
1/10/2017 R6M Day (2) came and went with very little comment. Bernie .....again? Come on the rest, give him some competition !!!!!! Or is "Walking on water" not so far from the truth.........divine?
Next Sunday 1st October R6M Day (2) Series 2. Bernie Guest won the last R6M race from John Hanton.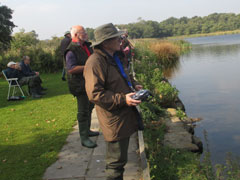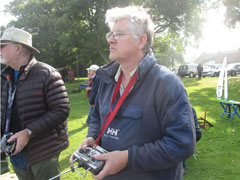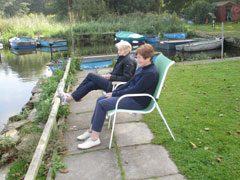 Racing was frequently very exciting and close with Terry just taking the honours overall, Pete second and Eric the Fin third.Well done Comodore!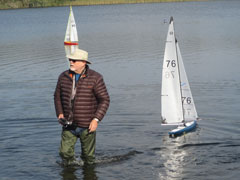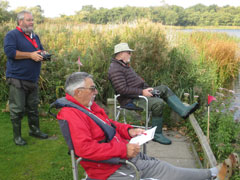 Race officer worked extremely hard for the rest of the day.Thanks Vinnie!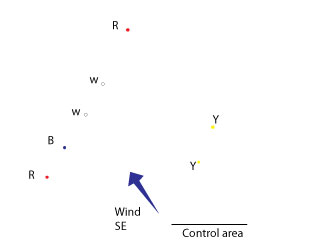 24/10/2017 What an enjoyable day! RO ,Vinnie, set an interesting course with a running start.
Start 2Y's, leeward gate W (2whites), near Y(windward mark)to starboard, near R to starboard, far R to starboard, finish 2 Y's. This was slightly amended later because of little wind round near red and B was used instead.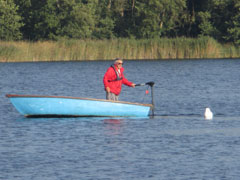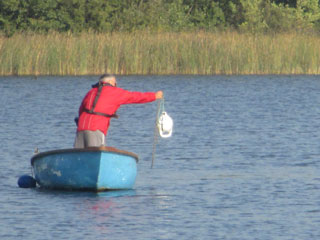 Coming up Sunday 24th Sept ...Day(3) of IOM Third Series , and, to make it really special...VINNIE is RO. Whoop, Whoop!
18/9/2017 Looks like a comfortable win for John Hanton yesterday at RM's First race of 2nd Series. What were the conditions like?
15/9/20917 Great AGM! Looks like R6M's up for "WEEDY SERIES" next summer. ..........must get one! ( boat not a weed !)
14/9/2017 Click for latest Eastern District Standings
Next Sunday (17/9/2017) RM's First race of 2nd Series.
Vinnie won the First Series closely followed by Bernie
10/9/2017 Norfolk Trophy, click here for race report. Well done MARK HOLT on a fine win ! (spoiler alert)
10/9/2017 Norfolk Trophy overall results ( click anywhere on line)
10/9/2017 Eric ( no. 89) did not start a race in the Norfolk Trophy. His keel fell off! Please post funny whitasisms and jokes to eric.curtis2@gmail.com and I will post them on this News page. Best gets a prize! PS Free rock cake to anyone who finds it, my keel that is!..............perhaps crowd funding would pay for a new one? Donations gratefully accepted..........
Results and report will follow soon. PPS great job by Tony and Terry as RO's on the day. Thanks to you both.
Norfolk Trophy and EDCS 5 this coming Sunday 10th September. E-mail Pete (see contact us) MYA No., Sail no., boat model, Frequency,emergency contact no., to ENTER
3/9/2017 First day of the IOM third series took place in fluky conditions. In consequence there were a few fluky results (ed. did poorely as usual and has a sense of humour to match) See results. Well done Mark and Pete. Equal points but Mark just getting it on countback!